Leedor - Director & Protection Dog Trainer
Leedor is the founder and lead trainer at Protection Dogs Worldwide. He specializes in the training of bull breeds and Dobermans who require expert handling.
Leedor personally selects each dog at Protection dogs Worldwide by travelling throughout the world visiting top caliber breeders and family run kennels. He carefully evaluates each dog according to the customer's specific requirements.
Leedor works alongside the Manof K9 institute who provide protection dogs for the Israeli special forces ( considered to be the best in the world ). He also regularly trains and works along side other world authorities in dog training such as the Czech Republic Police special dog division. He has sourced, trained and supplied Protection dogs to a range of high profile clients, from Ambassadors to celebrities worldwide.
Leedor has a special interest in developing dogs to 'Elite' standard and therefore excise in creating real life situations and real protection dogs. Most importantly Leedor loves what he does with a passion, he lives at the kennels with all the dogs and the bond they have for each other is unbreakable.
Bethany - Protection Dog Trainer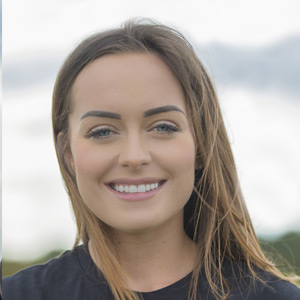 Beth has always had a natural affinity with all animals and an incredibly close bond with dogs. After joining Protection Dogs Worldwide, it became clear that Beth excelled in the obedience training, especially with younger dogs. She has exceptional husbandry training and knowledge; this kind of experience is invaluable when it comes to keeping all of our dogs in peak condition throughout their training and beyond.
Importantly, Beth brings a gentle touch to our protection training which has become an integral part of the way we work here at Protection Dogs Worldwide.
Oliver Lund - Protection Dog Trainer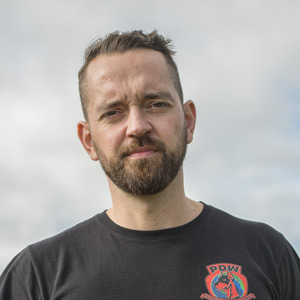 Oliver came to Protection Dogs worldwide after training his own working Rottweilers as family protection dogs, he wanted to further their training and develop his own skillset. He now plays a key role in developing our dogs social and environmental experiences. Positivity is the key to Olivers training and this shows with the affinity, love and affection between him and the dogs.
The working Rottweiler is Olivers choice breed and one which he has in-depth knowledge. Working such a dog has given him a unique understanding of how to bring the best out of a dog whilst limiting confrontation and conflict.
Oliver understands what is required from a family protection dog and assists in staging test scenarios around his own home, observing how the dogs performs in the new environment.